Jackpot Poker Tournaments are Now Part of Sit & Crush at Americas Cardroom!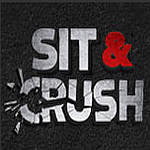 San Jose, Costa Rica – May 29, 2015 – Talk about the perfect pair. Americas Cardroom announced this week that Jackpot Poker now contributes to Sit & Crush.
For Jackpot Poker players, it means more jackpots popping frequently thanks to an increase in interest. And for Sit & Crush winners, it means more money in each weekly point race.
Jackpot Poker tournaments are 3-player Hyper Turbo Sit & Go tournaments that last an average of 7 minutes. Poker players can enter a Jackpot Poker game for $2 and play for up to $5,000 or enter for $10 and play for up to $25,000, or $40 and play for up to $100,000. (more…)