Online Casinos Seek To Woo Players With Enticing Offers!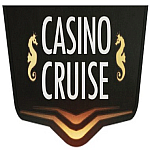 The future of online gaming is bright according to the latest reports from within the industry. Already, several leading US states are considering a form of legalized and regulated online gaming – be it poker, casino or sports betting.
To date, New Jersey, Nevada and Delaware have signed on to fully regulated gaming and California and Pennsylvania are among many states mulling their options.
The biggest online casino operators employ a variety of tactical and strategic measures aimed at enticing players to their gaming platform and rewarding them for their patronage. (more…)