3 Reel Slots and 5 Reel Slots
Which One is Better? The Main Differences between 3 Reel Slots and 5 Reel Slots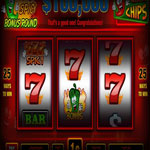 3 Reel Slots and 5 Reel Slots? That is the question.
When we say: "three reel slots" or "five reel slots", the first thing that comes into our heads is the mathematical difference between the reels, isn't it? Well, yes and no.
If you're not new to the gambling world, you surely know that the 5 reel slot looks much more complex with regards to its layout, while the 3 reel slot is somewhat duller. A frequently posed question is whether one should stop playing at the 3 reel slots and move on to the newer video slot machines.
In this article, we will basically argue that the lack of graphics and the lack of cool sound effects do not necessarily make an online slot machine less worthy of your time.

Main Features of Three Reel Slots
3 reel spinners are much more popular thanks to their simplistic design. New gamblers will find these slot machines easier to comprehend and therefore, win. However, a much simpler graphic does mean lower jackpots and winnings, but the good news is you will be losing in fewer ways.
A classic three reel slot has more limited options and it's way easier to master if you're a vintage-style type of gambler. The traditional fruit symbols, diamonds and bar signs will make you feel like you've been brought back to the early days of gambling.
The game is pretty basic. You choose a coin size, spin the reels and continue playing until you're happy with your winnings.
These online slot machines are Vegas-style slots and they are the simplest games you will find in an online casino. They feature just a single payline ranged across the three spinning reels.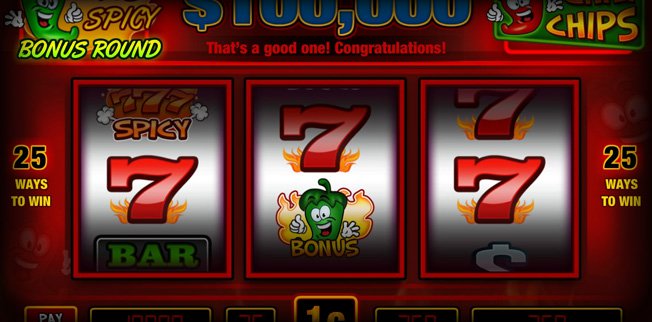 Main Features of Five Reel Slots
The 5 reel slot progressed a lot since it was first introduced into the online gambling world and is slowly taking upon the three reel slot thanks to its complex graphics and sound effects.
While the 3 reel slots are considered ideal for nostalgic players, combined with both its smooth animation and sound effects, the 5 reel slot has some creative special bonuses and higher chances to win.
5 reel slots are also known as video slots and they usually feature a large number of paylines to wager on and some spectacular ways to win. What makes them so much greater than the 3 reel slots are the bonus rounds and the multipliers.
5 reels slot machines were usually created based on the popular culture, featuring comic book heroes such as Iron Man 2, X-Men, the Incredible Hulk or characters from TV shows such as Sex and the City slot, Jeopardy, Family Guy and many others. So, if you're a cinema buff, you will surely take pleasure in while playing at these video slot machines.
If you find the graphics convincing enough to make you enter into a game, you might want to go for the most interactive ones, as in video slots.
https://zzzslots.com/ features a wide range of online slot machines with 3 or 5 reels in which players can hit play and win some solid cash prizes.

The Payouts Percentage
The payout percentage is the estimated amount of what a player can expect from an online slot game in terms of payouts. For instance, if a slot machine is programmed to make payouts of 98%, this means that the casino will keep the 2% of what players wager over.
In general, most casinos offer similar payouts rates for both 3 and 5 reel slots. However, the main discrepancy between 3 Reel Slots and 5 Reel Slots is that a large slice of dough is usually contained in the jackpot as far as the 5 reel slot games are concerned, while the three reel slots feature more even payouts across all prize levels.
Although five reel slots feature more regular and consistent payouts, sometimes the 3 reel slot will hit a one time huge win which will increase your bankroll.
While there may be some significant differences between these two, there are plenty of similarities as well. The bonuses offered by online casinos are awarded equally for both 3 reel classic slots and 5-reel video slots.
Concluding Thoughts
What about you? Which one soothes your soul?
Don't feel like you have to pick a type or another. We have a large collection of online slots waiting for you and it is here to help you choose whatever option is best for you based on your personal needs.
3 Reel Slots and 5 Reel Slots – Three reel slots are indeed the easiest to play with, however they lack exciting action, while the five reel slots have all the thrilling features some players might need.