Betsoft Casinos
Betsoft Gaming is a Surrey, England-based game developer and provider for the online gambling space. Their most well known and popular offering is 3D cinematic quality video slots. The company was formed in early 1999 but didn't catch their big break until nearly 2011 when it was announced they had signed a distribution deal with NYX. Until that time they were relatively unheard of, now they are one of the most prolific vendors in the international marketplace, especially for American-facing online casinos.
Here's the deal:
Some people love the games and some people simply won't play them when other quality software is available.
The themes, narrative, percieved-interactivity, graphics, animations, soundtracks, and even paytables are very attractive.
But you're probably wondering:
"Why don't some people like them?"
The maths models, including hit frequency and volatility, seem to be designed for decent playtime and plenty of entertainment value. The games "feel" as if they can slowly drain your bankroll at a constant, repetitive, and dare we say, boring, semi-static theoretical return to player (RTP) rate with almost no variance or volatility.
In a nutshell, Betsoft slots seem to deliver entertainment or amusement with a chance for a prize. That's hardly why most people play slots – slots players are looking for a thrill. As entertaining and impressive as all of the other elements of these games are, very few will deliver a thrill. We'll look at more reasons some players avoid the games later.
If you're looking to try these games out, here is a list of Betsoft casinos we recommend.
Here are some of the games' high points…
Stunning graphics and animations
Great themes, narratives, and 'host' characters
Good variety of bonus mechanics
Instant play – no download needed
Mobile optimized
Interactive bonus rounds
Widespread availability
More Than Slots
Table games and video poker are designed to deliver true odds. Unlike slots, it doesn't take millions of iterations to arrive at a standard deviation that's in line with the expected RTP. Some games are more volatile than others, and some allow you to determine your own element of risk. For this reason, Betsoft really shines when it comes to all games without spinning reels.
We'll look at the best slots and why a little further on.
Betsoft was a pioneer and still lead the way in pseudo-3D gaming. Light, shadows, and depth are rendered magnificently. When you look down on one of their online roulette tables you can almost feel the patent leather rail under your hands. The sound of the ball swooshing around the ball track, watching it leave the lip and go into action on the wheelhead, and then bounce realistically before landing in a pocket – the beauty of the maths behind those physics are a thing of beauty.
The roulette odds are written in stone, the presentation is masterful, and the experience is satisfying.
Another great game that is often overlooked is their Single Deck Blackjack. The graphics and physics are not as advanced as the roulette games, but certainly on par with nearly any other developer's offering. A quick jump to Super 7 Blackjack with a $1 side bet that can pay $5,000 is the perfect cure for the doldrums of playing a perfect strategy for some people.
Additional non-slot games:
Baccarat
Craps
Card Games
Scratch Games
Keno
Casino War
Fixed Odds
Table Poker
Three Best Betsoft Slots and Why
A Christmas Carol: While personal preference may play a larger role in this choice for #3 than the maths, the variety of bonus features and the quality of the cinematic pageantry in this game nudge it above many other 'run of the mill' Betsoft 3D slots. Max bet can reap over half a million credits. One downside to the slot is that players are not able to choose the number of lines to bet, it's all or nothing. The game has three separate scatter symbols. The first two guarantee a win and 3-12 free spins. Additional features can be triggered during a bonus round. The third scatter symbol will turn any and all scatters wild. The features trigger regularly and the animation that occurs when a feature is triggered is one of the best in the 3D suite of slots.
Gladiator: Our surprise entry for the #2 position is one of their old school games. Players can decrease the number of lines played and increase bet per line to manipulate the volatility. The scattered Door Bonus and Battle Bonus pay based on total amount bet, as do scattered Coliseums. Landing the Princess symbol in the top position of any reel creates an expanding wild with 2x multipliers. Landing the Hero Gladiator in any position on the central reel will cause all of reel #3 to go wild as well. The second screen Battle Bonus plays out by itself and can award decent cash prizes.
Mamma Mia: This slot gives advanced players more control over volatility and short-term RTP than nearly any other game online. Not only can you adjust the number of lines bet v bet per line, you can pay more for a spin to buy wild symbols on the next spin. Click on any reel position to add or remove wilds. The price of your bet will increase or decrease according to the maths. This is the of the best games to beat bonus wagering requirements if you have a big enough bankroll to stick it out.
But here's the kicker:
Betsoft has been around for a long time and the company is anything but transparent. There have been problems with their progressive jackpot slots. In one case, a player should have won a progressive jackpot of nearly $3 million and was denied through no fault of his own with a lame and shady excuse.
And then there is the curious case of obviously manipulated jackpots at Bovada as reported by Casino Listings. Reference is also made to Progressive jackpot issue just mentioned.
Finally, Betsoft received an Alderney Gaming Control Commission license in March 2013. In July 2014, AGCC ordered Betsoft to "cease to offer gambling specific software to Category 1 eGambling licensees, Category 2 eGambling licensees and Category 2 Associate Certificate holders". Just prior to their hearing the company surrendered its licence (PDF).
So what's the skinny..?
If you like long playtime on entertaining video slots, the software seems to be fair, but don't expect to win many jackpots unless you use one of the techniques noted above for Gladiator or Mamma Mia.
The 52 card per deck games such as video poker and blackjack, as well as roulette and all other table games, seem to operate on a true odds model and are fun to play.
Due to lack of transparency, poor public relations, and a failure to follow-up on a critical issue (progressive win) as well as the mysterious failure to defend their AGCC licenses, the software is suspect.

BetSoft Casinos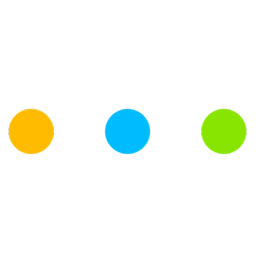 Loading
WARNING! WE ARE ONLY SHOWING CASINOS THAT SUPPORT PLAYERS FROM United States. (CLOSE THIS POPUP TO RESET THE FILTER.).