How Online Gambling Industry Protects Players' from Cyber Attacks
Added on August 21, 2020, in Gambling Articles by Gambling Gurus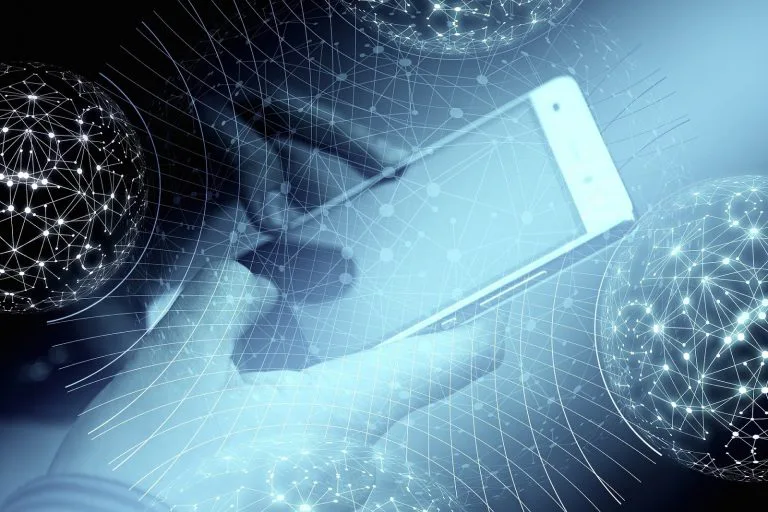 The online gambling industry seems to be one of the few to be thriving in the midst of the global pandemic, with closed land-based casinos forcing gamblers to turn to virtual options. Industry experts are forecasting continued growth, with an expected compound annual growth rate of 11.5% for the next few years, ballooning the industry's value to USD 127.3 billion by 2027.
The staggering growth figures are primarily due to the growing number of players. And more players equals more personal data, which results in an increasingly attractive target for hackers. Because of the huge number of transactions and the type of information users enter (name, addresses, credit card details), it is imperative for the industry to protect its consumers.
Fortunately, reliable online gambling companies invest in a multitude of strategies to protect users from hacking attempts. Many hackers will try to penetrate security measures, but very few will actually succeed. In this quickfire guide, we'll take you through past major cyber attacks, the types of risks casinos face, and what you can do to keep your data safe.
Cyber Attacks on the Rise 
The casino industry is riding a wave of increased revenue, but we're also seeing more examples of both attempted and successful cyberattacks. For example, SBTech, a leading online casino platform that powers dozens of gambling websites, went down for over 72 hours as a result of a ransomware infection.
The company's servers were immediately shut down following the flagging of the breach, followed by cooperation with security experts and regulatory authorities. The shutdown, in other words, was voluntary. It was not the result of the hackers taking down the systems, but rather the company protecting itself from potential breaches. Nevertheless, the ultimately unsuccessful attack had dire consequences in terms of lost revenue and an upcoming merger.
The group behind this attack is speculated to be Maze, which was responsible for attacks on other licensed online casinos, including BetUS. The Curacao-based company was not quite as lucky, with the perpetrators claiming to have successfully retrieved large amounts of personal data.
But don't think the casino industry is alone in succumbing to these threats. Some of the largest multinationals on the planet have been victims of sophisticated attacks. eBay, for example, suffered one of the largest hacks in history when 145 million accounts were exposed in 2013.
What Risks Do Companies Face?
Online gambling firms face a multitude of risks when it comes to cybersecurity. We've already mentioned SBTech's hacking attempt, which involved the classic ransomware infection.
Ransomware is particularly nasty, as it is usually voluntarily installed by a user through a Trojan. In other words, the file is disguised as a run-of-the-mill business Word Document or PDF, for example. Because the file has actually been installed on a computer system, it takes far longer to get rid of it and verify that no data has been breached, lost, or stolen.
The most common attack casinos and most websites face is known as a Distributed Denial of Service (DDoS). It works like this: hackers send thousands upon thousands of bots to hit the website, essentially flooding it with traffic that the server cannot cope with. It's a simple yet very effective way to crash a website.
Another popular cyber threat is the 'account takeover' method. This is when hackers gain control of individual user accounts, primarily through tricking the user to give up their personal details. This can be done by sending infected links, fake phishing emails, and buying login details on the dark web. This allows the hacker to perform identity and payment fraud, an increasingly common occurrence.
How You Can Protect Your Data
Of course, it's not all down to the gambling company. Even the big hitters who invest in major security protocols get taken down every once in a while, so it's imperative that you take personal responsibility and ensure your data is kept secure. These are some of the steps you can take when playing online:
Create unique passwords. It's alarming just how many players use easy-to-guess passwords or the same one for each and every account. Use a service like LastPass to protect your account with a unique password.
Log out when you're done. Do this even if you're at home. You want it to be automatic, something you don't even think about.
Is the casino legit? Check that your chosen online casino is licensed and operated under regulatory authority. Don't just look for fancy logos on the website footer, but check the third-party websites to check the casino is listed.
Look for the green lock symbol. You want your data to be encrypted, which requires SSL. Look for that green lock symbol near the URL.
Use protected payment methods. In case something happens, ensure you've paid with a method that protects you. PayPal and Credit Cards, for example.
Most of these seem simple. And that's because they are. Hackers often aren't the nefarious geniuses you imagine. They are often running scripts without knowing what's under the hood, taking advantage of the easy targets. Think about it like this: break-ins usually happen when homeowners leave their door open when they make it clear the premises are empty when valuables are visible to everyone.
Easy targets. That's what hackers are usually looking for. Leave the complicated server stuff to casino cybersecurity, and just make sure you have the basics covered. Do that and your data should remain safe.