Is 2018 the year of Mobile Gambling?
Added on January 4, 2018, in Gambling Articles by Gambling Gurus
Mobile Gambling in 2018
Mobile gambling is big business with an estimated market value of over $41 billion dollars. This figure is set to at least double during 2018-2020. So is 2018 the year of Mobile Gambling?
Mobile gambling covers any wager placed on the outcome of a game, sporting event or lottery. Having taken off in the late 2000's, mobile gambling is still relatively young.
However, rapid development has led to it becoming one of the fastest growing gambling sectors.
Who is gambling on their mobile?
While the average age of a casino goer has stayed the same (40+) approx., the age of a mobile gambler is (30+) approx. This is the biggest indicator that more people are accessing their favourite casino games online. Particularly, via mobile devices such as phones and tablets.
For online casinos, this is validation that they are successfully capturing younger players. How they have achieved this is by optimizing their casinos for mobile phones. This is a wise move, considering people spend 5 hours or more on their phones daily in the US.
A rise in the popularity of mobile gambling is also causing a gender shift. Previously, men were at least 3 times as likely to gamble as women. Recent studies on gambling participation by the UKGC show, that 53% of men versus 44% of women had gambled. This studied was based on a four-week period.
Sports fans are also finding their perfect betting match on their phone. Bad news for the traditional bookie but great news for sports fans. As part of their services, many online sportsbooks are mobile friendly.
Fans looking to place a bet on their favourite team can now do so via their mobile phone. Many sportsbooks even offer live streaming of matches so that fans don't miss out on any of the action. In fact, it is estimated that the majority of bets made on the FIFA World Cup 18 will be on mobile phones.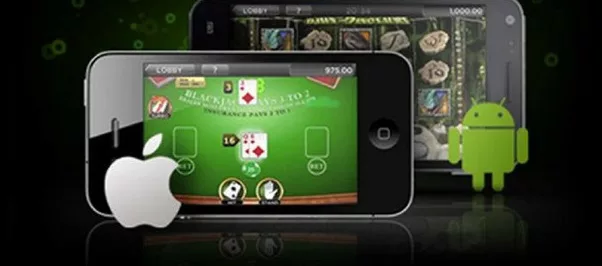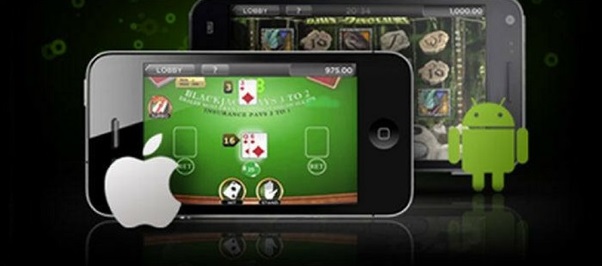 Why is mobile gambling so popular?
Convenience. The main reason mobile gambling has taken off so much is that it's easy. This fits in perfectly with modern life, where people strive to find convenience. Take shopping or banking as examples. These daily tasks used to be very timely and rather stressful. Large companies and banks noticed this and incorporated their services online. Post-Christmas surveys show that consumers prefer to shop online.
Similarly, with mobile casinos. Online casinos at one stage were limited to desktop devices. While this was a step forward it wasn't quite a leap. Once the technology was there, many popular online casinos became mobile friendly. This means they adapted their sites for mobile phone users. Now, most mobile casinos function almost exactly like a land-based casino.
Innovation. One of the biggest innovations for both casinos and sportsbooks is mobile gambling. This makes it extremely exciting to consumers. Looking at mobile casinos today players compared to a few years ago this is really noticeable. Advances in graphic and effects software has allowed for HD quality graphics and special effects. Games have certainly improved in both choice and quality.
Mobile gambling fans will notice the inclusion of many live casino games within game libraries. Payments and customer services have also been streamlined for mobile casinos. Overall, mobile casinos offer a fully immersive experience which is what players want. If it wasn't for innovation none of this would have been possible.
Mobile gambling is now a vital part of the worldwide gambling industry. A forerunner in both innovation and revenues, mobile gambling has to be to any marketing strategy. However, it is safe to say that 2018 will be the year of mobile gambling. So, the question is…..
Is 2018 the year of Mobile Gambling?