Picking the Right Casino to Try Out Blackjack Strategies
Added on February 11, 2020, in Gambling Articles by Gambling Gurus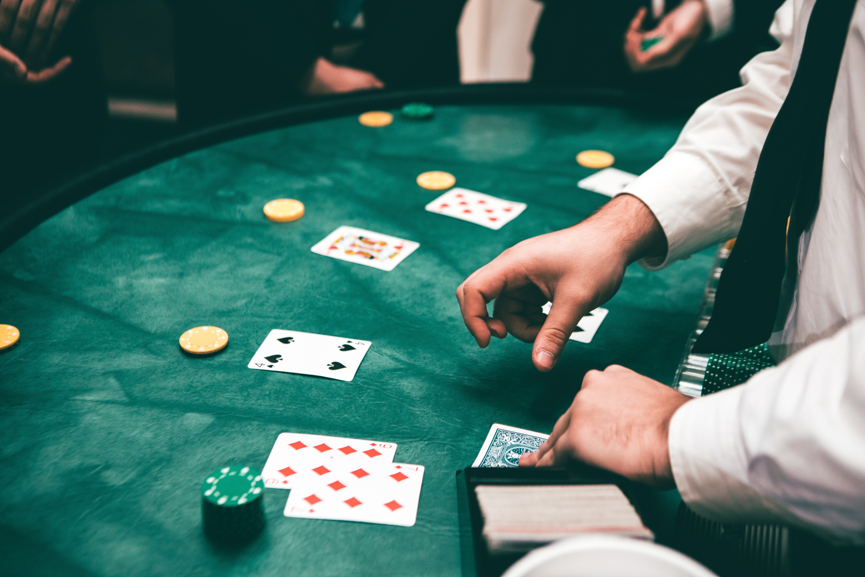 Image Credit: Javon Swaby/Pexels
When it comes to blackjack, strategy is the name of the game. Playing against the dealer means that you'll need to get enough practice in if you want to win. Online casinos are the perfect for this purpose. There are loads to choose from, offering all sorts of bonuses and variations of the game. This presents players with another problem. How do you pick the right casino to practice blackjack strategies?
Choose Your Strategy
To simplify matters, decide which blackjack strategies you'd like to try out first. You can then be clear about what you want from your chosen online casino. There is plenty of help at hand online to learn about blackjack strategy. YouTube is home to useful demonstration videos, while specialist blackjack sites offer in-depth guides to the best strategies out there.
Blackjack strategy has become the stuff of myth and legend, ever since Cervantes sat down to play veintiuna in Seville at the beginning of the 17th century. He was the first author to document the game, before penning the classic 'Don Quixote'. Since then, countless authors have dissected the card game, devising new ways to play, and more importantly, to win!
One of the best strategies when it comes to blackjack, or any other card game for that matter, is not to overplay your hand. Know how much you plan to bet, and stick to it. Don't chase a loss by betting with money you don't have – it doesn't usually end well.
There are plenty of systems, devised by mathematicians, which are useful to try out. For instance, one of the earliest systems is the Martingale system. This entails doubling the wager following each loss. In contrast, playing with Oscar's system, the aim is to win one unit per series. There are plenty more systems beside these, which are interesting to try out, but not foolproof.
When you're practicing blackjack strategies online, remember to note down your results. An excel spreadsheet makes it simple to turn your win/lose data into easy to read graphs. Alternatively, a whiteboard or a notebook will work just fine. The main point is to figure out which strategies actually work for you.
Most online casinos these days offer a variety of table games. It's easy to find online versions of video blackjack that are player-friendly. However, video and online blackjack games won't be too useful if you're aiming to practice your card counting skills. That's because they tend to deal each round from a fresh toe. Luckily there are lots of online casinos offering live dealer blackjack.
Picking the Perfect Casino
Picking out a casino might seem simple, but it can get complicated very quickly. There are thousands of online casinos out there, and while some are great, some are also not so great. It is surprisingly easy to fall for scams. Thankfully, we have some useful tips that will guide you on your path to success.
Find out what other players think of the top online casino sites. Read reviews to find out which sites are trustworthy. Review sites are also a great place to discover all of the best welcome deals on offer. Most casinos offer new players some kind of reward for choosing their site. These can include free bets, bonus deposits and matched bets. Welcome deals can help you to make the most of you bankroll. The further your money gets you, the more time you have to play. That means more practice!
The following rule goes for any website, including online casinos. When you are looking at the site's URL, check to see if it is preceded by 'https' or the padlock symbol. These indicate that a site is secured with SSL encryption. If neither of these is present the site is insecure. Avoid at all costs and find a secure casino site! All online casinos must also display their license at the footer of the page.
You should also be sure to use a secure payment method. UK citizens will not be able to use credit cards to wager online as of April, due to new Gambling Commission regulations. Debit cards are still fine though, just be sure to keep your details private. E-wallets are not accepted by every online casino, but can still serve as a useful way of keeping your bankroll separate from every day expenses.
Overall, the best strategy when it comes to playing blackjack online is to play safely and have fun. It's easy to try out all sorts of blackjack strategies online once you've found the right casino for you.