Have Video Slot Games Transformed Gaming?
How Video Slot Games Have Transformed Gaming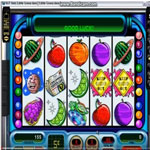 When playing video poker or blackjack, you get to experience all the enjoyment of video slots. For some people though, nothing is more boring than sitting in front of a slot machine and trying to line up three bars or three cherries, but some games are different. They look more like a video game and are called video slot games. A great example is a game called "Reel Em'In."
Reel Em'In and other similar games and slots such as Little Green Men, spinata-grande, and Jackpot Party, all would change the casino industry forever. Regular three-reel slot machines were popular a few years back, but the primary customer base for those machines was older women…but not anymore.
As these new machines started to appear you also noticed the demographics of slot players change as well. Men and women of all ages are now enjoying playing video slot machines.
For guys, it probably isn't the same as playing the old fashioned "one-armed bandits," these are more like the video games you grew up with and you get to win money. How great is that?
Yes, you were still just hitting a button but the visual stimulation and the bonus rounds changed everything. Add in the fact that you now had many different pay lines and you could bet extra on each pay line to multiply your wins, these games were no longer just for women.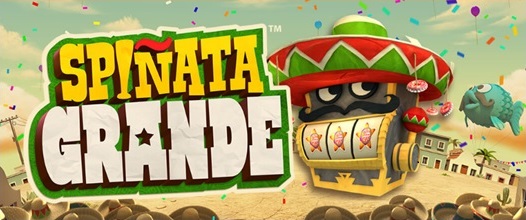 There Was Something Else Going On Too…
Something else was going on around this same period of time. The internet was beginning to explode and with it so was internet gaming. Gambling online was becoming a huge business and what would be better than having video slot machines.
If they were stuck with the older version of slots they wouldn't really be that appealing to the online crowd, but these new video game style slots were perfect.
It has been a perfect combo ever since. Video slots continue to be the most popular games in land-based and online casinos. The graphics and audio continue to improve. There are new features released all the time, the future for video slots is limitless.
Slot machines would not be nearly as popular as they are today without the advancement of the video slot games. It opened an entirely new customer base that at one time would not be caught dead at a slot machine.
Casinos could not be happier. They would much rather someone plays video slots than play blackjack because they know their advantage is much greater with people playing the slots. In other words, they make a whole lot more money from someone who consistently plays slots than someone who is a knowledgeable player who only plays table games.
Casinos know this so they reward the slot players at the highest levels!
If you are a slot player, you will get the best bonuses, promotions, comps, etc.
It's kind of ironic that casinos today bend over backwards for slot players because at one time slots were viewed as just a way to keep women busy while the men bet the "real" money at the table games. Things have changed and as long as new exciting video slots keep coming out, they are not losing popularity anytime soon.