Freeroll Meets Rebuy Tournament
Freeroll Meets Rebuy Tournament At Americas Cardroom $25,000 Freebuy on March 22nd!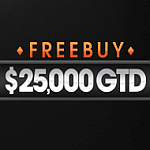 San Jose, Costa Rica – March 17, 2015 – As cities around the United States paint their rivers and towns green for St. Patrick's Day, Americas Cardroom is handing out a virtual pot of gold to every poker player in the country.
The US-facing online poker site today announced a special Freebuy Tournament to be held this Sunday, March 22nd.
The tournament comes with a $25,000 guarantee and costs nothing to enter!
"We have freerolls and we have re-buy tourneys. Today we're combining the two for something groundbreaking,"
…stated Michael Harris, spokesperson for Americas Cardroom.
"Our Freebuy Tournament promises to pack a mega punch with a guaranteed $25,000 prize pool. It's free to enter, but if you bust out you can get back in for only $25. There's also a $25 add-on so we could see a massive prize pool for this one."
The Freeroll Meets Rebuy Tournament kicks off on Sunday, March 22nd at 7:30pm. With a $0 buy-in, the online poker tournament is guaranteed to attract a record number of players. While the Freebuy Tournament doesn't require a deposit, depositing gives players a big advantage when the add-on period kicks in. Adding on will honor 10x the starting chip stack.
The starting stack will be 1,000 chips and there will be a 2-hour late registration period. During late registration, players will have unlimited rebuys each awarding 2,500 chips. Harris notes that the tournament is capped at 8,000 players and it is expected to fill up quickly.
"Having a bankroll ready will also come in handy for the next big tournament that's right around the corner,"
…noted Harris.
"With our Million Dollar Sunday coming up on April 12th, we know players will want to get in on the action through a low buy-in qualifier. A few bucks are all it takes to make your way into it."
More information on the Freebuy Tournament and Winning Millions can be found at AmericasCardroom.eu.

More information on Americas Cardroom is available at AmericasCardroom.eu
About Americas Cardroom: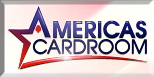 Americas Cardroom joined the Winning Poker Network in 2011. The Winning Poker Network has one of the longest and trusted online names in the industry and has been in existence since 2001.
Americas Cardroom accepts players from most of the US market and the rest of the world. Rated first place for payment processing and cashout reliability repeatedly in 2012 and 2013, Americas Cardroom offers outstanding customer service and a friendly environment for all poker players around the world.
Other Press Releases