Jackpot Poker Tournaments
Jackpot Poker Tournaments are Now Part of Sit & Crush at Americas Cardroom!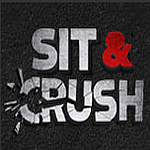 San Jose, Costa Rica – May 29, 2015 – Talk about the perfect pair. Americas Cardroom announced this week that Jackpot Poker now contributes to Sit & Crush.
For Jackpot Poker players, it means more jackpots popping frequently thanks to an increase in interest. And for Sit & Crush winners, it means more money in each weekly point race.
Jackpot Poker tournaments are 3-player Hyper Turbo Sit & Go tournaments that last an average of 7 minutes. Poker players can enter a Jackpot Poker game for $2 and play for up to $5,000 or enter for $10 and play for up to $25,000, or $40 and play for up to $100,000.
"Jackpot Poker has been immensely popular and we've crowned a lot of winners, including $100,000 jackpot winners just last week,"
…said Americas Cardroom spokesperson Michael Harris.
"Now that Jackpot Poker is part of Sit & Crush, we're expecting to see more jackpots pop and more weekly Sit & Crush winners crowned."
The prize pool is randomly drawn right before the start of the tournament, so players have the potential to win big quickly with a tiny buy-in.
Most Jackpot Poker tournaments are winner-take-all events, with the exception of some of the top 3 jackpot amounts in each buy-in category.
Sit & Crush is a progressive points race that's funded entirely through the tournament fee, so players don't pay any additional prize pool fee.
The leaderboard competition gives online poker players a new chance to race to the top of a leaderboard for cash prizes and tournament seats each week, just by playing in qualifying Sit & Go tournaments, and now in Jackpot Poker games. At the end of each 7-day period, the Sit & Crush prize pool is distributed to players who rank on the weekly leaderboard.
With a new leaderboard each week, Sit & Go and Jackpot Poker players now have the opportunity to participate in a brand new large-scale Sit & Crush race every seven days, winning their way to land-based events like the Punta Cana Poker Classic.
World Series of Jackpots
World Series of Jackpots is a new addition to Jackpot Poker Sit & Go's that award players with a $12,500 WSOP prize package and points towards the Sit & Crush race. Each package features the $10,000 Main Event buy-in, and $2,500 for travel and accommodations.
WSOJ's buy-in options are $3 and $30. The prize pool is randomly drawn right before the start of the tournament. 2 out of the 3 players in the tournament will get to play again if the package spin isn't hit. And if it does hit, all 3 players will be going to Vegas.
Full details on the weekly Sit & Crush competition and World Series of Jackpots can be found at AmericasCardroom.eu

More information on Americas Cardroom is available at AmericasCardroom.eu
About Americas Cardroom: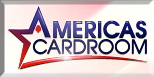 Americas Cardroom joined the Winning Poker Network in 2011. The Winning Poker Network has one of the longest and trusted online names in the industry and has been in existence since 2001.
Americas Cardroom accepts players from most of the US market and the rest of the world. Rated first place for payment processing and cashout reliability repeatedly in 2012 and 2013, Americas Cardroom offers outstanding customer service and a friendly environment for all poker players around the world.