Polar Bear Plunge 2015
Polar Bear Plunge 2015 at Resorts Casino Hotel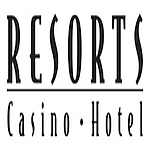 With property-wide parties and events, Resorts Atlantic City Casino offers a celebration for everyone!
FOR IMMEDIATE RELEASE: (Atlantic City, NJ) December 31, 2014 – Still wondering how you will ring in New Years Day? Resorts Casino Hotel has you covered.
Why not try the Polar Bear Plunge 2015 with the Atlantic City Polar Bears!
**PHOTO/VIDEO OPPORTUNITY**
Polar Bear Plunge 2015 at Resorts Casino Hotel, New Year's Day at Noon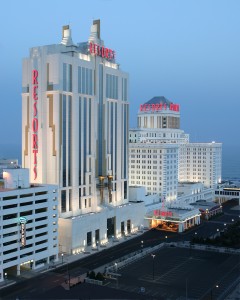 WHO: Atlantic City Polar Bears, Mark Giannantonio President & CEO of Resorts Casino Hotel and Countdown by Mayor of Atlantic City, Don Guardian.
WHAT: The Atlantic City Polar Bears will make their annual 'Polar Bear Plunge 2015' into the Atlantic City Ocean in front of Resorts Casino Hotel on New Year's Day. This year's plunge is benefiting the Multiple Sclerosis Association of America.
MSAA is a national organization dedicated to enriching the quality of life for everyone affected by Multiple Sclerosis (MS).
MSAA provides ongoing support and direct services to individuals with MS and the people close to them. MSAA also serves to promote greater understanding of the needs and challenges of those who face physical obstacles.
WHERE: Polar Bear Plunge 2015 at Resorts Casino Hotel, 1133 Boardwalk, Atlantic City, NJ 08401
WHEN: Thursday, January 1 at Noon
RELATED ARTICLES:
Resorts Atlantic City Ney Years Celebrations
About Resorts Casino Hotel
The resort that brought gaming to Atlantic City in 1978, Resorts Casino Hotel is at the top of its game today, offering world-class casino action in a relaxed environment that keeps the focus on fun.
Resorts Casino Hotel made history as the first American casino outside of Nevada and celebrated its 35th anniversary in May 2013 with a new milestone: the opening of a $35-million Margaritaville casino and entertainment complex that includes, among other attractions, the only beach bar on the Atlantic City sand.
Mohegan Tribal Gaming Authority assumed management of Resorts Casino Hotel in Fall 2012 – a move that has set the stage for its return as the most exciting gaming destination in Atlantic City.
Boasting a prime location spanning 11 acres at the northern end of the famed Atlantic City Boardwalk, the resort features 942 guest rooms and suites in two hotel towers, an 80,000-square-foot casino, two theaters, six restaurants, two VIP slot and table player lounges, a casino bar, indoor-outdoor swimming pool, health club and spa, salon, and retail shops.
Its 39,000 square feet of sophisticated meeting space includes seven meeting rooms and a 13,000-square-foot ballroom. For more information on Resorts Casino Hotel visit www.resortsac.com or follow them on Twitter at www.twitter.com/resortscasino or on Facebook at www.facebook.com/resortscasino
Resorts Casino Hotel | 1133 Boardwalk | Atlantic City, NJ 08401
www.ResortsAC.com
Other Press Releases