Resorts Casino Announces Spring Entertainment Lineup
Spring Entertainment Lineup at Resorts Casino Will Heat Up The Boardwalk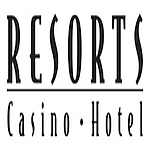 High-energy shows and events offer fun for everyone and Resorts Casino Announces Spring Entertainment Lineup!
FOR IMMEDIATE RELEASE: (Atlantic City, NJ) March 30, 2015 – Resorts Casino Hotel is ready to entertain the region this spring with fantasy, music, dance and laughter.
Show tickets are on sale now at Resorts' Box Office or through Ticketmaster at www.ticketmaster.com or 1.800.745.3000.
Spring Entertainment Lineup:
Chippendales "Get Lucky 2015 Tour" – Saturday, April 25, 2015
Named "the most-wanted men in Vegas!" by ET's The Insider, Chippendales is the go-to male revue for ladies looking to let loose and have a great night out. Whether you are celebrating a birthday, a bachelorette party, a divorce party or a Dirty 30, Chippendales promises to be the highlight of your trip. The show, a 75-minute interactive experience, combines the hottest guys with the hottest music to create the hottest party in Atlantic City.
Some call them male strippers. Some call them sexy men. Some call them entertainers. Call them whatever you want – this is the male revue millions of women around the world are talking about. Grab your girlfriends and head to Atlantic City. Chippendales guarantees you will leave with a smile!Show time is 9 p.m. and ticket prices are $25, $35 and $45.
Ladies Weekend – April 23-26, 2015
In celebration of Chippendales and their live performance in the Superstar Theater, Resorts will host a Ladies Weekend filled with chances to kick back and have some fun. Ladies Weekend specials include:
•Ladies Weekend Logoed Wine Glass – Purchase for $7 and refill for just $4 at Capriccio, Cielo, Breadsticks & Bar One. Valid Friday, April 24 through Saturday, April 25, 2015.
•Chippendales Meet & Greet – Meet the steamy stars of Chippendales after the show. Starts approximately 11 p.m. at Bar One on Saturday, April 25, 2015.
•Triple 7 Happy Hour – Indulge in small bites, wines and cocktails for just $7 each at Cielo. Valid 4:30 p.m. to 6:30 p.m. Thursday, April 23 through Friday, April 24, 2015.
•Three-Course Dinner for $16.99 at Breadsticks – Find everything you crave with a three-course dinner valued at $30 for only $16.99 per person. Start with a choice of house salad or soup du jour. Then choose brick chicken, seared salmon, hanger steak or pasta Italiano. Dessert options include ice cream, bread putting or original cheesecake. This deal also includes a choice of coffee, tea or soda.
•Drink specials at Margaritaville & 5 o'Clock Somewhere Bar – Join your gal pals for drinks and enjoy a $6 Dirty Banana (Kahlua, Crème de Banana, Bacardi and Island Oasis Banana mix served frozen and topped with whipped cream or a $5 Coconut Creamsicle Margarita (Grand Marnier, orange juice, coconut tequila, lime juice and simple syrup.) Valid Friday, April 24 through Sunday, April 26, 2015.
•20% Salon Savings – Ladies Weekend guests can pamper themselves with $20 manicures (regularly $25) and $44 pedicures (regularly $55). Valid for walk-in appointments Friday, April 24 through Sunday, April 26, 2015.
•Additional details are available at resortsac.com/ladies-weekend
Spring Entertainment Lineup continued:
Kool & The Gang – Saturday, May 16, 2015
Kool & the Gang has sold over 70 million albums worldwide and influenced the music of three generations. Thanks to songs like Celebration, Cherish, Jungle Boogie, Summer Madness and Open Sesame, they've earned two Grammy Awards, 25 Top Ten R&B hits, nine Top Ten Pop hits and 31 gold and platinum albums. Kool & the Gang has performed continuously for the past 43 years, longer than any R&B group in history, their bulletproof funk and jazzy arrangements have also made them the most sampled band of all time. Show time is 9 p.m. and ticket prices are $40, $50 and $70.
About Resorts Casino Hotel
The resort that brought gaming to Atlantic City in 1978, Resorts Casino Hotel is at the top of its game today, offering world-class casino action in a relaxed environment that keeps the focus on fun.
Resorts Casino Hotel made history as the first American casino outside of Nevada and celebrated its 35th anniversary in May 2013 with a new milestone: the opening of a $35-million Margaritaville casino and entertainment complex that includes, among other attractions, the only beach bar on the Atlantic City sand.
Mohegan Tribal Gaming Authority assumed management of Resorts Casino Hotel in Fall 2012 – a move that has set the stage for its return as the most exciting gaming destination in Atlantic City.
Boasting a prime location spanning 11 acres at the northern end of the famed Atlantic City Boardwalk, the resort features 942 guest rooms and suites in two hotel towers, an 80,000-square-foot casino, two theaters, six restaurants, two VIP slot and table player lounges, a casino bar, indoor-outdoor swimming pool, health club and spa, salon, and retail shops.
Its 39,000 square feet of sophisticated meeting space includes seven meeting rooms and a 13,000-square-foot ballroom. For more information on Resorts Casino Hotel visit www.resortsac.com or follow them on Twitter at www.twitter.com/resortscasino or on Facebook at www.facebook.com/resortscasino
Resorts Casino Hotel | 1133 Boardwalk | Atlantic City, NJ 08401
www.ResortsAC.com
Other Press Releases