Unique Gambling Experience
Added on November 1, 2017, in Gambling Articles by Gambling Gurus
Finding a Unique Gambling Experience
As a nation, we're well catered for when it comes to having a Unique Gambling Experience. From betting shops to entire online virtual casinos, the variety and number of opportunities to gamble is huge.
Accessing gambling (especially online) has never been easier, contributing to one of the world's biggest and most successful gambling industries, worth just under £14 billion.
But, as more competitors enter the market and gambling becomes more mainstream, the demand for something new and interesting is driving change.
Les Ambassadeurs Casino, London … Source: LinkedIn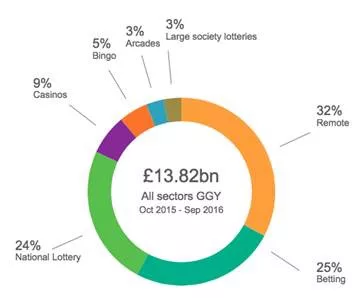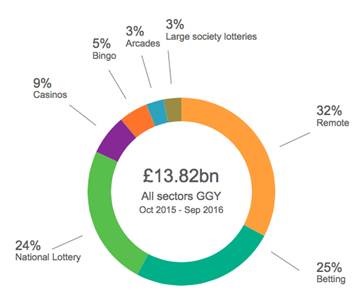 A graphic highlighting which areas of the gambling industry are most dominant … Source: Statista
In a world of constantly improving technology and innovative entertainment, gamblers are no longer satisfied with a simple football accumulator or virtual roulette wheel and are looking for something more exciting and engaging. Luckily, there are some really unique gambling experiences out there that will help the next generation of gamblers to experience something a little different.
Les Ambassadeurs
Imagine it's a beautiful summer's evening and you don't really want to go and sit in a stuffy, windowless casino when the sun is still shining. For London's visitors and residents, Les Ambassadeurs in Mayfair has the perfect solution.
Along with a full casino floor and top class dining with incredible views of the city, Les Ambassadeurs boasts the largest outdoor casino floor in London that doubles up as a luxury smoking terrace. With every casino game imaginable and full heating and cover for when the weather turns sour, gamblers can enjoy gambling al fresco, along with a cheeky cigar after a big win.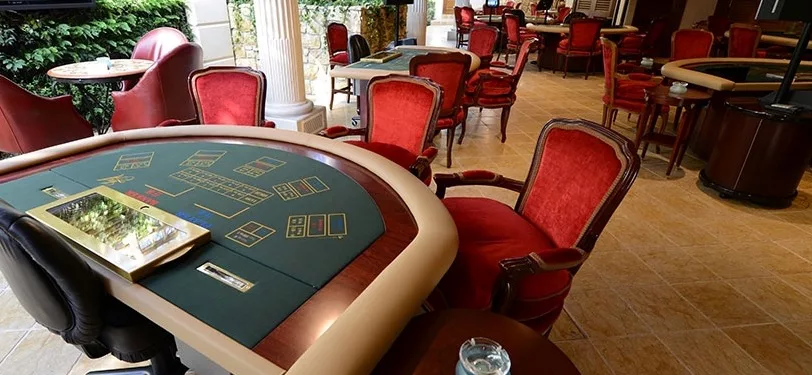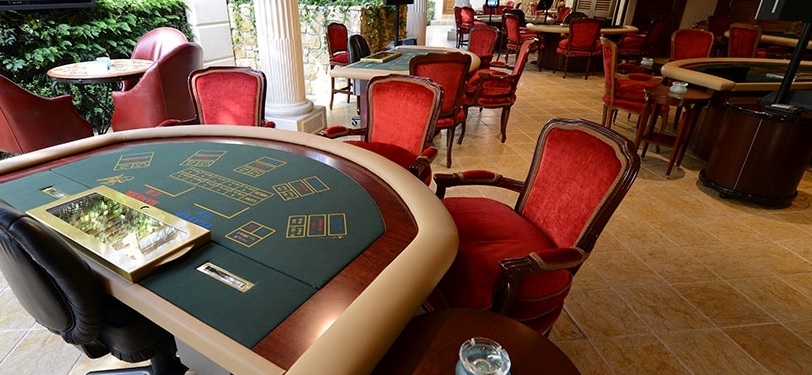 The outside area at Les Ambassadeurs … Source: lesambassadeurs.com
777 Online Casino
777 follow the typical online casino model. They offer everything from fantastic, modern online slots to Roulette, live casino and Blackjack. However, the whole dynamic is changed thanks to fantastic styling and a completely unique gambling experience that runs throughout 777 Casino.
Instead of the standard corny and boring online casino designs, 777 looks like it has been transported straight from Las Vegas in the 1950s, with a distinct 50s diner feel and everything from Wurlitzer Jukeboxes and Cadillacs to pin-up girls adorning each well-designed page. Their stylish online table games also feel particularly authentic, with virtual solid-wood Roulette wheels and Poker tables adding a touch of classiness to the online casino experience.
On top of that, there are unique variants of each live casino games – so you can play games like Blackjack, Roulette and Hold'em with specific betting stakes, game rules and pay out possibilities. And with live streaming webcam technology, it offers the most authentic, secure and interactive live casino experience anywhere on the web. So with its glittering gaming arena, live professional dealers and ultimate immersive entertainment experience, it is definitely worth visiting 777 casino.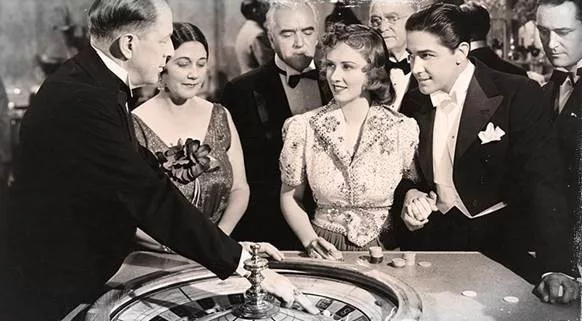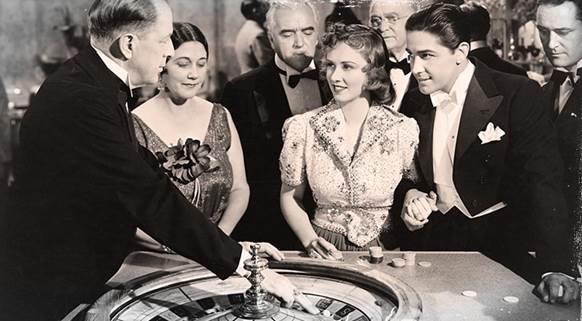 The retro-themed 777 online casino … Source: 777 Casino
Virtual Reality Casinos
VR is making huge jumps thanks to devices like the PSVR and Occulus Rift. Online casinos have now finally jumped on the bandwagon, with several major players now offering everything from Baccarat to Texas Hold 'Em in amazing 3D environments that make players feel like they are sitting in a casino. The VR format is well suited to sitting in a single place so it works quite well, but resisting the urge to try and pick up your cards or count your chips is difficult after the first few tries.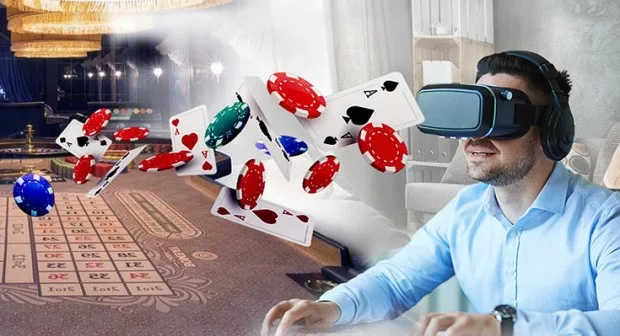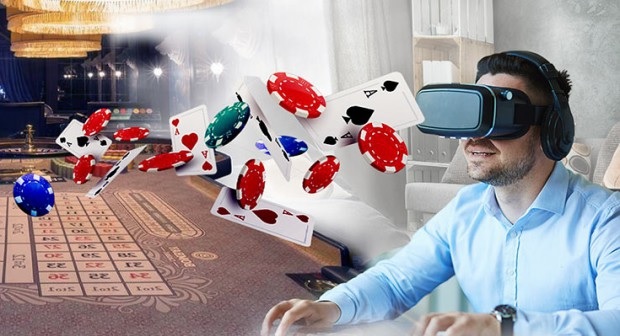 VR allows you to feel as though you are in a casino … Source: VRstatus
Mobile Apps Experience
Since the iPhone was released in 2007, web users have been increasingly accessing the internet through their smartphones rather than desktop PCs. Online casinos have evolved alongside this trend, offering app versions of their casinos on both Apple and Android devices – and just like their web-based counterparts, these apps let users play anything from Hold'em to Blackjack while being linked up to actual dealers in real time.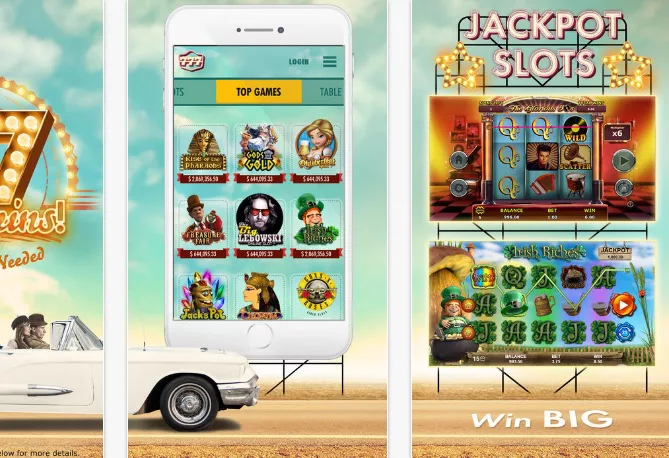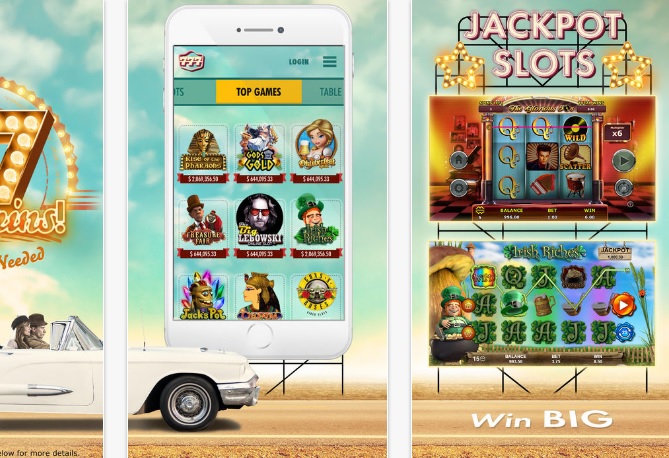 The 777 Casino app … Source: 777.com
Native Apps v Web Apps
Different kinds of apps offer different experiences for gamblers. Native apps are installed directly on the mobile device itself, usually from iTunes or Google Play. They're accessed by clicking on an icon on the phone's main menu screen – letting users get into them quickly, without them having to search for the website using a search engine. Native apps are also updated regularly, and can communicate with users via push notifications, which are targeted messages that can pop up on a mobile screen at any time. Since native apps work with a device's built-in features, they're easier to work with and perform faster.
Web apps, on the other hand, are internet-enabled apps that are accessible through a web browser. They're not downloaded onto the device, so the only way of accessing them is by using Safari or another mobile browser. Users can access them without having to go onto an app store first, all users can make use of the same version, and there's a common code base across multiple mobile platforms.
Online casino operators know that while some users will prefer native apps, others will prefer web apps, so cater for both sets of needs.
Dedicated Mobile Websites v Responsive Design
On the web, not all gambling websites are created equal. There are mobile-dedicated sites, designed for mobile phones, responsive-design sites can cater for a multitude of devices with different screen sizes, automatically adjusting the layout of their content to the available screen size.
Overall, mobile-dedicated sites are best used for larger and more complicated sites and provide a superior user experience – while responsive-design sites are better for simple sites with fewer webpages to maintain.
In 2016, Google announced its Accelerated Mobile Pages project to speed up the average loading times on site and make the web even faster.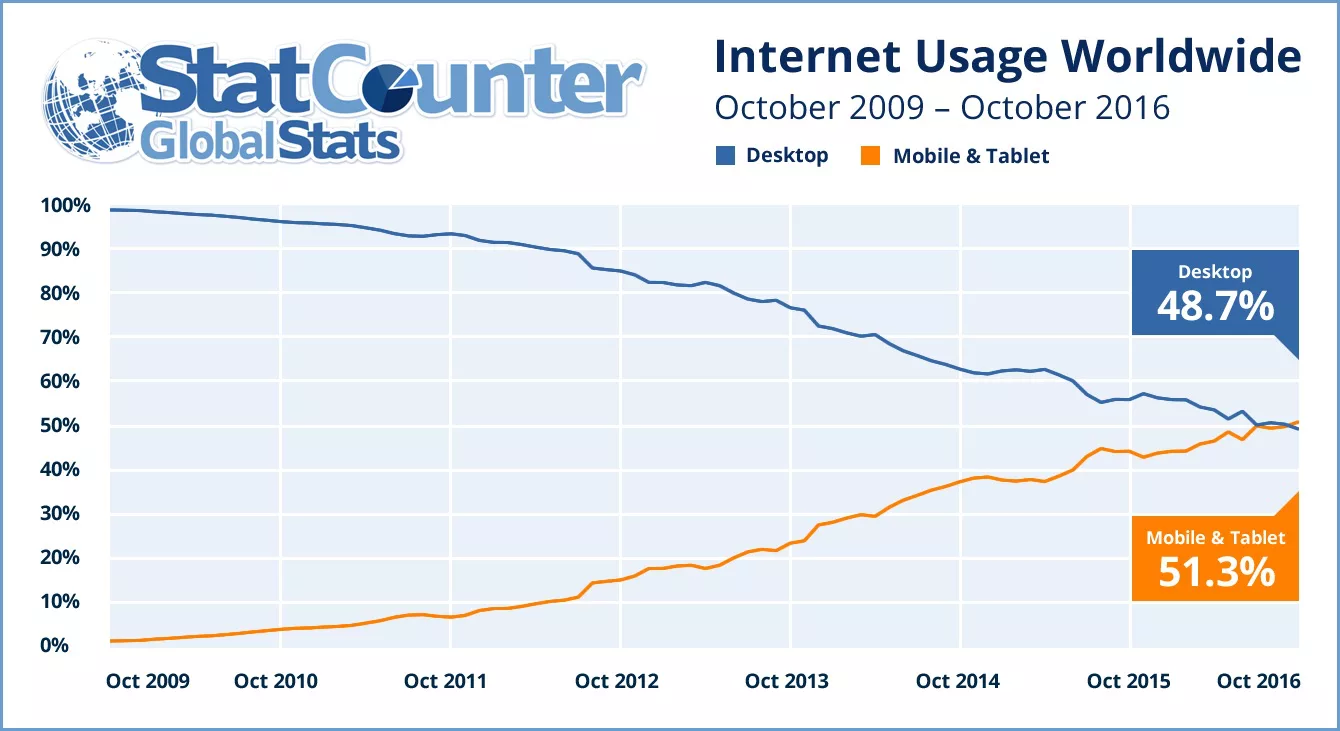 A graphic demonstrating the rise of mobile internet usage … Source: statcounter.com
The Live Casino Experience
The live casino experience available on mobile and desktop gives players the real thrill of playing on live tables, wherever they are, and whatever smartphone device they're using. This means players can interact with real players and dealers, and immerse themselves in a real casino environment, from the comfort of their own home, or remotely. Live Casino technology has revolutionized gaming, and actually means players are spending longer playing in online casinos than they would in their physical equivalents – opening up a new world of opportunity for casino operators worldwide.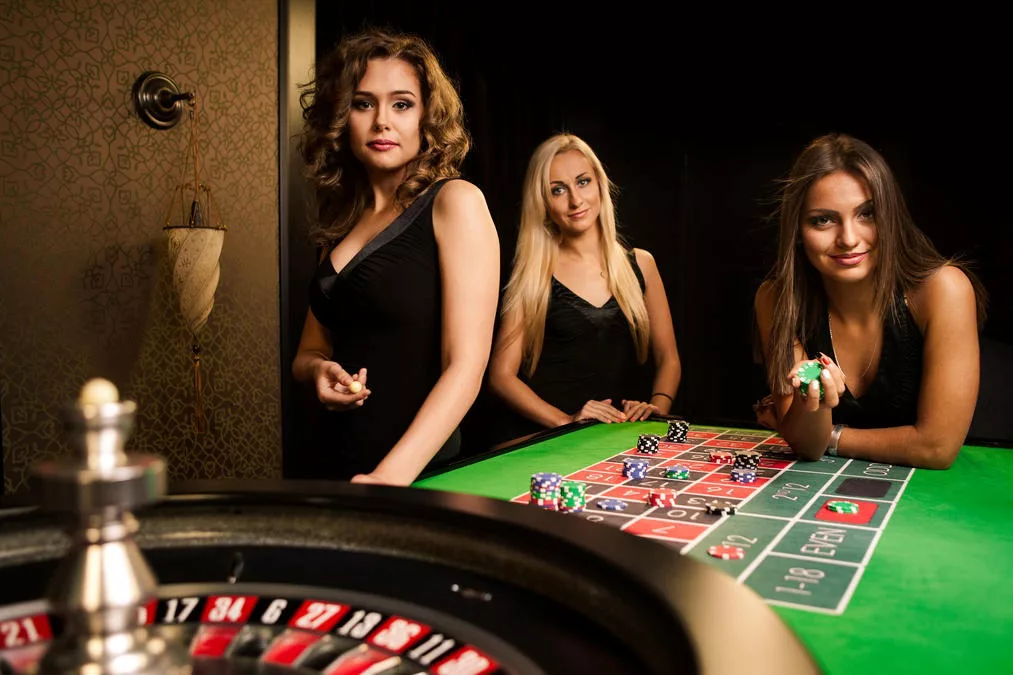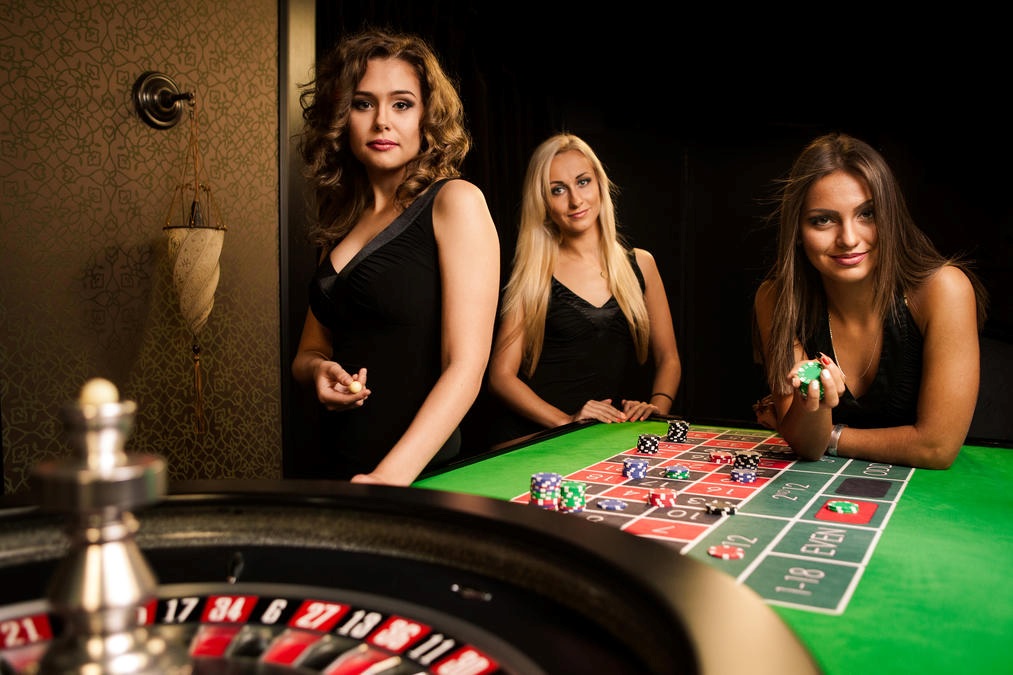 Source: EvolutionGaming.com
The Final Word on Finding a Unique Gambling Experience
· User demand for immersive technology is driving technological change in a gambling industry worth nearly £14 billion!
· Physical casinos like Les Ambassadeurs offer a luxurious experience for gamblers, but online versions for 777 Casino are becoming increasingly popular.
· The emergence of virtual reality is driving further change for a unique gambling experience.
· Native apps offer a more instant, intuitive platform for mobile gambling, while web apps are popular too.
· The live casino experience, available on mobile and desktop, offers players the closest thing to the real experience of playing in a casino.