Gambling Videos from Around The World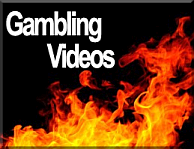 Our 'Gambling Videos' section covers topics from the online casino industry and land-based gambling news to video documentaries about High-Rollers and Whales.
You'll also find videos showing great winning spins on the slot machines and fantastic hand-pays on the video poker games!
Watching some of these cool videos, especially the slot machine winning videos, makes us want to try a few spins too! Check out the Golden sisters video below, it's sure to start you off with a good laugh, enjoy.
APCW Perspectives Weekly Videos offer our visitors news and information about the gambling industry and the politics of the online gaming world.
____________________________________________________________________
The Golden Sisters Go To Vegas, Baby!
One of our Favorite Gambling Videos!
More Gambling Videos Coming Soon!