Online Casino Bonuses — Past and Present
Added on January 7, 2015, in Casino Bonus Articles by Gambling Gurus
Back in the early days of online gambling, Online Casino Bonuses were simple and they were like God's gift to the average bonus hunting gambler.
Redemption requirements were simple as well; players could unlock their bonuses on just about any game as long as they reached the play-through threshold. The play-thru requirements back in those days were usually as low as a 1X times turnover.
Also in those days, there was a wildfire spreading across the landscape of cyber-casinos; it was called "bonus whoring" and it was in full bloom. In order to combat it, online casinos began to tweak their bonuses. They came up with newer and more diverse types of online casino bonuses in order to cater to players needs while protecting their own interests as well.
Nowadays there are many different types of Online Casino Bonuses, each and every one of them targeting special situations and player types. Most of the online casinos categorize players by classing them with other similar type players. Still the most common bonus is the good old sign-up bonus.
'Sign-Up Bonuses' or 'Welcome Bonuses' work pretty much the same way they did back when they first surfaced. A sign-up bonus is either a match percentage or a no deposit bonus. Percentage match bonuses are the most common. Such bonuses reward players in direct proportion with the amount of money they deposit upon sign-up.
A 100% match bonus means that the player will have his first deposit matched with the exact same amount. These bonuses were tweaked too in the redemption requirements department, therefore it is imperative that you read up on the wagering requirements in the terms and conditions section of the bonus before you succumb to the temptation of a generously sized sign-up bonus.
The redemption rate (wagering requirement) is one thing, but what you really need to keep an eye on are the games that are accepted or allowed for bonus play and redemption. Typically, games like blackjack, video pokers and roulette, which theoretically allow for the wagering of large amounts of money without significant risks for the player, are not accepted.
Therefore, if you are a roulette player and you join a given online casino with the specific purpose of playing roulette, you will quickly see the entire value of your bonus evaporate before your very eyes.
Don't Let This Happen To You and Your Online Casino Bonuses!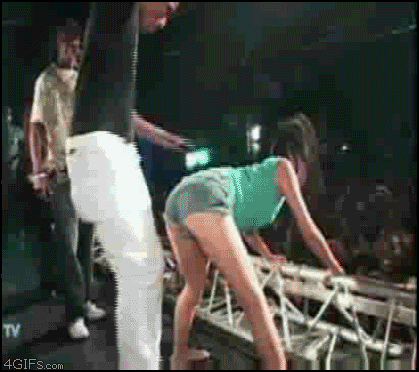 Read The Online Casino Bonuses Terms & Conditions!
'No Deposit Bonuses' are basically bonuses that do not require the player to follow up his sign-up with a real money deposit. Such bonuses are transferred into players' real money accounts right after sign-up. The catch is that they cannot be cashed out until their wagering requirements (which are usually much steeper than the ones associated with regular match bonuses), are fulfilled if then.
A lot, if not most of the 'No Deposit Bonuses' you find online nowadays are non-cashable type bonuses (sticky bonuses) and usually only a certain amount or Max Amount of your winnings are eligible for cashout. Players will not be allowed to cash out any of their winnings until they have got the wagering requirements out of the way.
'Reload Bonuses' are meant to encourage players to redeposit once they go bust. Reload bonuses are basically the same as a sign-up bonuses, with the sole difference that they work for subsequent deposits as well, not just for the very first one.
'Loyalty Bonuses' are a bit like rakeback in poker. They reward players based on the amount of money that they wager at the real money tables and slots. The more they play, the more money they get back through these loyalty deals. As in the case of some poker rakeback setups, loyalty bonuses increase in percentages too, as the volume of wagers placed by the player increases.
'Banking Bonuses' encourage players to take care of the financial aspect of their online gambling through certain options over others. Many Online Casinos prefer Neteller or Skrill over many of the other online payment solutions, because of the low commission structure and the various other advantages it offers them.
'High Roller Bonuses' are basically loyalty deals taken to an extreme. High volume players are rewarded with higher yield loyalty deals. High roller bonuses are obviously only available to a 'select category' or 'class of players'. Referral bonuses are offered to those who bring members of their family or friends' circle into the fold.
These Online Casino Bonuses usually reward the player who does the referring as well as the referred player. Poker prop deals are online poker rakeback deals taken to the extreme. Poker props often earn more than 100% rebate on their poker rake, which means that they are essentially being paid to play.
Online Casino Bonuses examples: