Bingo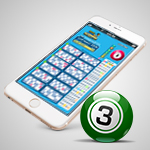 What's Trending in UK Bingo & the Upcoming Bingo Sites?
Added on June 7, 2018 in Bingo
Bingo used to be just one of those games that you never play, and yet, it never goes out of style or fades into the past like so many before it. In fact, the technological achievements of modern society have given bingo a whole new, digital dimension. What is more, developers got a new game which holds great improvement and design potential, allowing them to feel free when creating their own version of it. Nowadays, there are many online bingo ...
Read More