Storming Las Vegas
Storming Las Vegas – The Jose Vigoa Story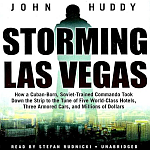 Every gambler's dream is to find that magic glide… that roll; ease off when the luck is bad and go balls to the wall when the Lady smiles!
We've all felt the pull, had a glimpse of Taking Down the House. We may have our local legends, and you may have read on here about some of the greatest of the greats when it comes to big balls, big bankrolls, and legendary exploits.
But any gambler knows that the odds of really catching a big wave in Vegas is more rare than winning the lottery – the big bucks. Read on for more on "Storming Las Vegas"….
I guess that's why 'Tony' (code-named 'Tony Montana' by the LVPD) didn't waste any time when he came to town. He decided to make his own odds in "Storming Las Vegas": How a Cuban-Born, Soviet-Trained Commando Took Down the Strip to the Tune of Five World-Class Hotels, Three Armored Cars and Millions of Dollars!
There's another side to 'big bucks', depending on who you are. Take the Canadian couple who won a large lottery and then donated all but about a quarter million of their eleven million dollar lottery prize to charities just so they could get on with their lives. Read on for more on the "Vigoa Story"….
Allen and Violet Large were just plain, old country folks who really shouldn't have been playing the lotto in the first place. But it took a life changing win for them to get their priorities straight. Before they even collected their dole they decided to take care of their family, their community, and those they thought could use it or deserved more than they.
So on one hand we have one of the most notorious criminals in American History with a past so buried in myth that it can't be deciphered; a true legend of crime – and on the other we have a sweet old couple who are happy to live or die by the sweat of their brow and the savings they put away for 30 years before retuning home to Nova Scotia with a nice little chunk of change for a rainy day.
Storming Las Vegas
John Huddy interviewed the man who took Las Vegas his way, and details the journey of the Cuban immigrant in minute detail in his book "Storming Las Vegas". It's a true crime drama that is amazing in its brazen expose`, a chilling read on many levels that Huddy says:
"Will be studied by police and professional criminals for years to come"!
If this genre excites you, or you remember any of the exploits in the news, then this National Bestseller book is a must read.
Immediately gripping and thoroughly harrowing, "Storming Las Vegas" tells the story of a remarkable true-life crime spree story that was previously squashed so as not to disturb tourism, in the ultimate proof of 'what happens in Vegas stays in Vegas'. One of the Gambling Gurus favorite quotes from the book, Storming Las Vegas is one that Vigoa says to Huddy:
"Okay, not a very good team, but My team,"
Mr. Vigoa tells Mr. Huddy…
"You Americans have a saying, good help is hard to find. You don't know how right you are. Ask me."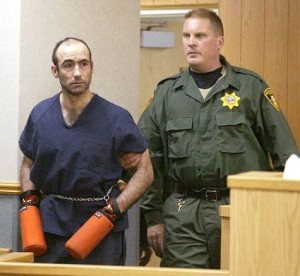 Story Summary: On September 20, 1998, Jose Vigoa, a child of Fidel Castro's revolution, launched what would be the most audacious and ruthless series of high-profile casino and armored car robberies that Las Vegas had ever seen.
In a brazen sixteen-month reign of terror, he and his crew hit the creme de la creme of Vegas hotels: the MGM, the Desert Inn, the New York-New York, the Mandalay Bay, and the Bellagio. The robberies were well planned and executed, and the police- "the stupids," as Vigoa contemptuously referred to them-were all but helpless to stop them.
But Lt. John Alamshaw, the twenty-three-year veteran in charge of robbery detectives, was not giving up so easily. For him, Vigoa's rampage was a personal affront. And he would do whatever it took, even risk his badge, to bring Vigoa down.
The Large family's "charities" will probably be forgotten though, that's just the way it goes, but the "Vigoa exploits" will be remembered by the big guns in Storming Las Vegas for decades to come!
Neither story has much to do with gambling the way "we" do it. We all know the Lotto offers the worst odds possible compared to slot machines or other casino games. And we know the odds of getting away with strong armed robbery at a casino vary from near zero to absolute zero if you aren't super human.
The informed gambler is the successful gambler. So we'll do our research, read up on the current news and expect a bet laid to be a bet paid as we trudge along waiting for the Big One or just having some fun riding ripples and waiting for the wave.
Remember that feeling, waiting for the big one, riding it? Yeah, that's gambling.
More Gambling Articles