With the rise of the internet came the steep growth of the online casino industry.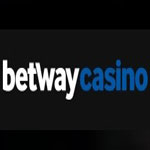 With players loving the fact they can enjoy all their favourite games from the comfort of their own home, the demand for better quality graphics, gameplay and customer service naturally increased, too.
From a casino lovers point of view, the key benefit was no longer having to commit to a full night out at the local casino, and everything that goes with it.
These days you can finish your dinner, settle down on the sofa and have a quick spin on the slots, or have a quick hand of Blackjack on a Sunday afternoon after a hard week at work. (more…)